Featured Product
CT4121
CT4121
Active FET Probe Kit 1.2 GHz, 10x, ±40 V
The CT4121 is a compact FET probe with very high input resistance and low input capacitance. With a 1.2 GHz bandwidth, this probe is ideal for timing analysis or troubleshooting high speed logic circuits, for design verification of disk drives, as well as for wireless and data communication design. The CT4121 can measure up to ±40 V (DC + AC peak). Compatible with oscilloscopes from all major manufacturers, the probe is powered by the included 9 V battery or direct from...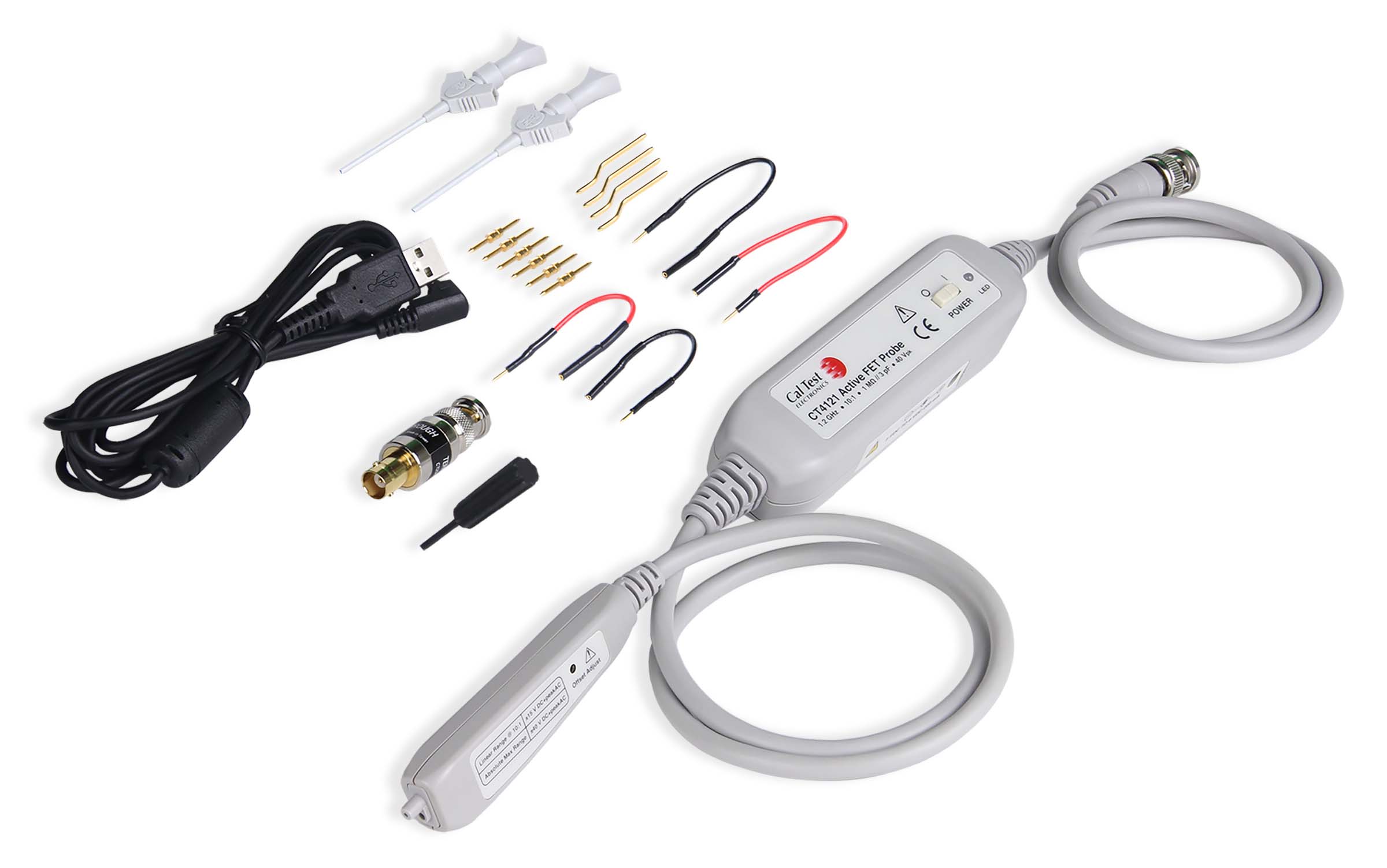 Product Stock for CT4121
The following distributor(s) carry the CT4121 in stock:
Visit our distributors page if you would like to purchase this product from a different distributor.